Organisational Functions
Introduction
In order to produce and sell products organisations carry out 6 functions
Design and Production
Finance
Human Resources
Sales and Marketing
Administration
Research and Development
In effective organisations each of the functions will work together so that the whole of the organisation are aiming towards the same objectives.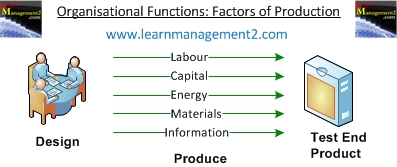 Communication
To achieve common objectives, communication across the various functions is key. The starting point for communication is the creation of a clear set of company objectives which each function is aware of. These objectives then need to be further broken down into specific objectives for each function.
Regular reviews of:
how each function is performing against its objectives and
how the company is performing against its overall objective
should ensure that the whole company is pulling in the same direction.