Equity Theory
John Stacey Adams
Introduction
John Stacey Adams proposed that an employee's motivation is affected by whether the employee believes that their employment benefits are at least equal to the amount of the effort that they put into their work. Adams' categorised employment benefits and rewards as outputs and an employee's work effort as inputs.
The Diagram below illustrates the components making up Adams' Equity Theory and why they need to be balanced against each other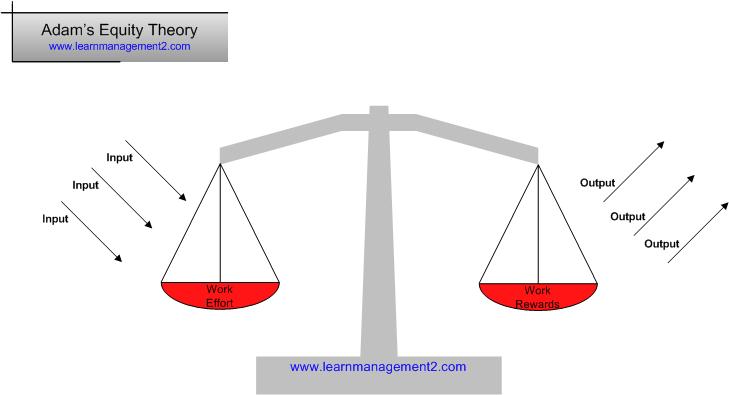 Input (Employee's Work Contributions) Examples
The list below provides examples of things that could be categorised as examples of things that are work inputs.
The number of hours worked by employees
An employee's work responsibilities
An employee's work duties
The work commitment demonstrated by the employee
An employee's loyalty
An employee's flexibility such as undertaking tasks at short notice
The support that the employee has provided to the organisation, colleagues and line managers
This list is not exhaustive and also includes things in addition to the work an employee physically does. The list includes an employee's behaviours and attitudes such as loyalty and flexibility. These things are categorised as inputs because they will help the employer to complete their activities but may need the employee to sacrifice something in order to be flexible and loyal.