Project Management Overview
Project Management Overview
Introduction
Businesses often need to complete projects. A project can be defined as the pursuit of a final objective which requires a number of tasks to be completed. In our personal lives we all complete projects, for example decorating a house, organising a birthday party or booking a holiday. In each of these examples there are a number of tasks that need to be completed.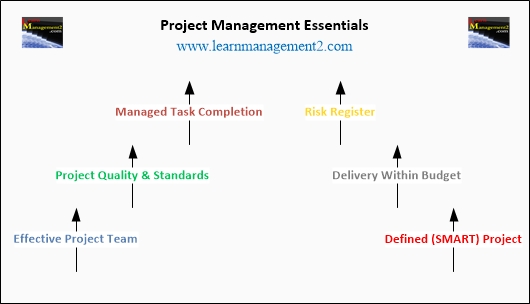 Project Deadlines and Penalties
Often projects need to be completed by a set date and there is no leeway for example the tasks for the birthday party will need to be completed by the day of the birthday. Other projects may incur penalties if they are not completed on time for example the costs of flights will increase as you get closer to the date of the flight.
Project Budgets
The majority of projects have a budget for completing the project tasks. Using the decorating a house example, there are many ways to decorate a house; some options will be more expensive than others. Your final choice of décor will depend on how much money you have to buy paint, wallpaper, tools etc.